Brio 35
Brio 35
Introducing Brio 35, the first member of a new family of home aquariums that brings the science of aquaponics to your living environments in a truly elegant design.
The Brio boasts an impressive list of features that makes for a unique experience of both having fresh water fish and growing herbs and plants. It has a lighting system providing highly specific color spectrums creating photosynthetic reactions, perfect for growing plants, herbs and flowers at surprising speeds.
Set includes
9.5g/36 liters aquaponics system and aquarium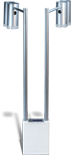 Dual light timer control with orientable fixtures

2x 500lm, day light spectrum led bulbs + 2x grow Spectrum LED bulbs

biological filtration planting media and filters
Top grid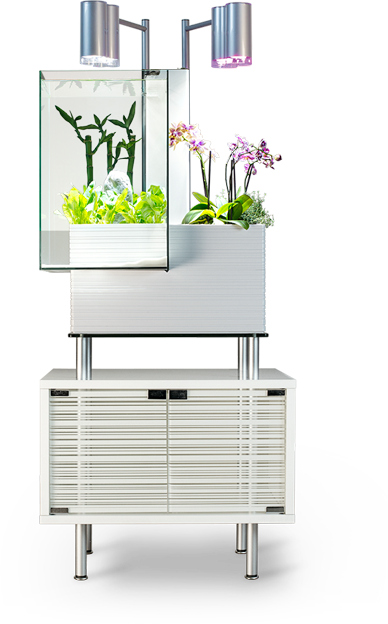 Cabinet sold separately
Brio 35
H75cm (29.5") x L49cm (19.3") x W38cm (15") 36 liters (9.5 gallons)
Brio 35 cabinet
H55cm (21.5") x L55.5cm (21.75") x W40cm (15.75")
Available in lustrous black and white.
Check out the Brio Cabinet on our accessories page, the perfect addition to the Brio urban eco garden.
Introducing Brio
Please note that the Brio 250 is not currently available for purchase. More details here.
×